Ready to have a teacher look at your practice in the moment, and be able to give you cues when you need them? With these classes Jeanne will be able to see your practice, and help you in real time. It will feel like you're right back in the studio again with all of it's real time magic!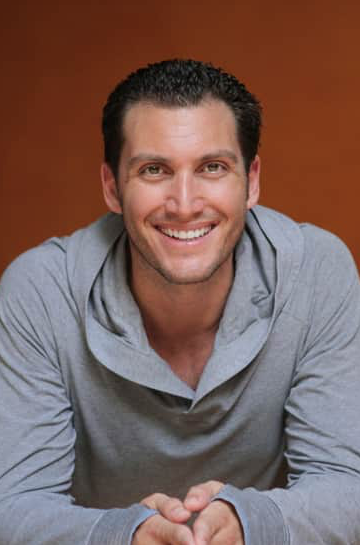 Say hi to Jorge Luna!
I was born and raised in Mexico City before moving to Los Angeles at a young age. Growing up in beautiful Palos Verdes Peninsula, I developed a great love & connection for nature. By my teenage years, my affinity for artistic and spiritual endeavors grew into a defining personality characteristic. My university years at the University of Pennsylvania helped cement my education and personal ideals. It was also at this time that I began working in the field of fitness, receiving my first group exercise and spinning certifications. After receiving a B.A. in International Relations & French (and a minor in Fine Arts), I moved to San Francisco to work at the Mexican Consulate as an attache. During my years in San Francisco, I continued to pursue my passion for fitness, becoming a certified Personal Trainer and working privately in the fitness community. I also developed a true love for world cuisines and culinary arts!
I moved to Los Angeles to attend USC School of Law. But after graduating law school, I decided to enter the world of Fitness and Health full time. Although I was already a certified personal trainer, I became certified in Pilates, Indo Row and other modalities, so that I could offer my clientele a more varied perspective on fitness and movement.
Jeanne Heileman is the Founder of Tantra Flow Yoga™ and specializes in discovering the needs of an individual and gently guiding each student to their grace and balance. She creates a haven for students to dive deep, find their edge, and transform. Jeanne teaches with sensitivity, generosity of spirit, and a good dose of humor.
MA, 500-ERYT, YACEP, ParaYoga Level II Certified Teacher, and senior faculty member of the YogaWorks Teacher Training School -- Jeanne teaches with YogaWorks when in Los Angeles. She is often traveling internationally teaching trainings, workshops, and retreats.