On the menu:
Sunday, May 16, 5:30 - 6:30 PM PST
Quinoa Stuffed Bell Peppers & Salad
I developed this recipe because Quinoa is tricky! We all know it's very good for us and is packed with vitamins, fiber and even protein, yet many people don't love the flavor of Quinoa or don't really know what to do with it. This low carb & satisfying recipe is really unique and uses ingredients that you might not think work well together, but you'll be pleasantly surprised. Like all of my vegan recipes, this recipe can be easily adapted for vegetarians and meat eaters alike.
The cooking experience
During this class, we will all be prepping and cooking together! This class is very interactive and questions throughout are very much encouraged! The class is approximately 1 hour long and when we are finished, your dinner will be ready and everyone in your family or group can sit down to enjoy the recipe you just finished cooking.
You will receive a shopping list, the full recipe and a helpful hints page after you register for the class. Please read over everything as soon as you receive it, so you have plenty of time to go grocery shopping, take inventory of your kitchen and gather the equipment needed. On the day of our class, please have all of the equipment and ingredients out in front of you and wash all veggies so everything is ready to grab as we move along in the class.
This is a really fun experience and we usually end up laughing a lot and learning from each other's questions. Hope to see you there!
Meet our chef!
I am not a professional chef, by trade, but I was raised by one and grew up in Europe where I learned to cook from both my Grandmothers, my Mom and my Father (The Italian Chef). Cooking has always been a passion of mine and my way of showing love and care for my family and friends. I have been a Vegan for almost 10 years now, but the rest of my family is not, so I have always needed to find a way to adapt my recipes to easily transform them to accommodate vegetarians and meat eaters. I started getting really inventive with my recipes about 5 years ago, because I am a true "Foodie" and refused to believe that I couldn't create gourmet food that even pairs well with wine, just because there wasn't meat or cheese in them. This is how Cooking with Jessica was born. My desire is to show you how wonderful Vegan food can taste, while also teaching you how to cater to everyone in your busy life AND incorporate practices during food prep that are environmentally friendly and will help save our planet earth!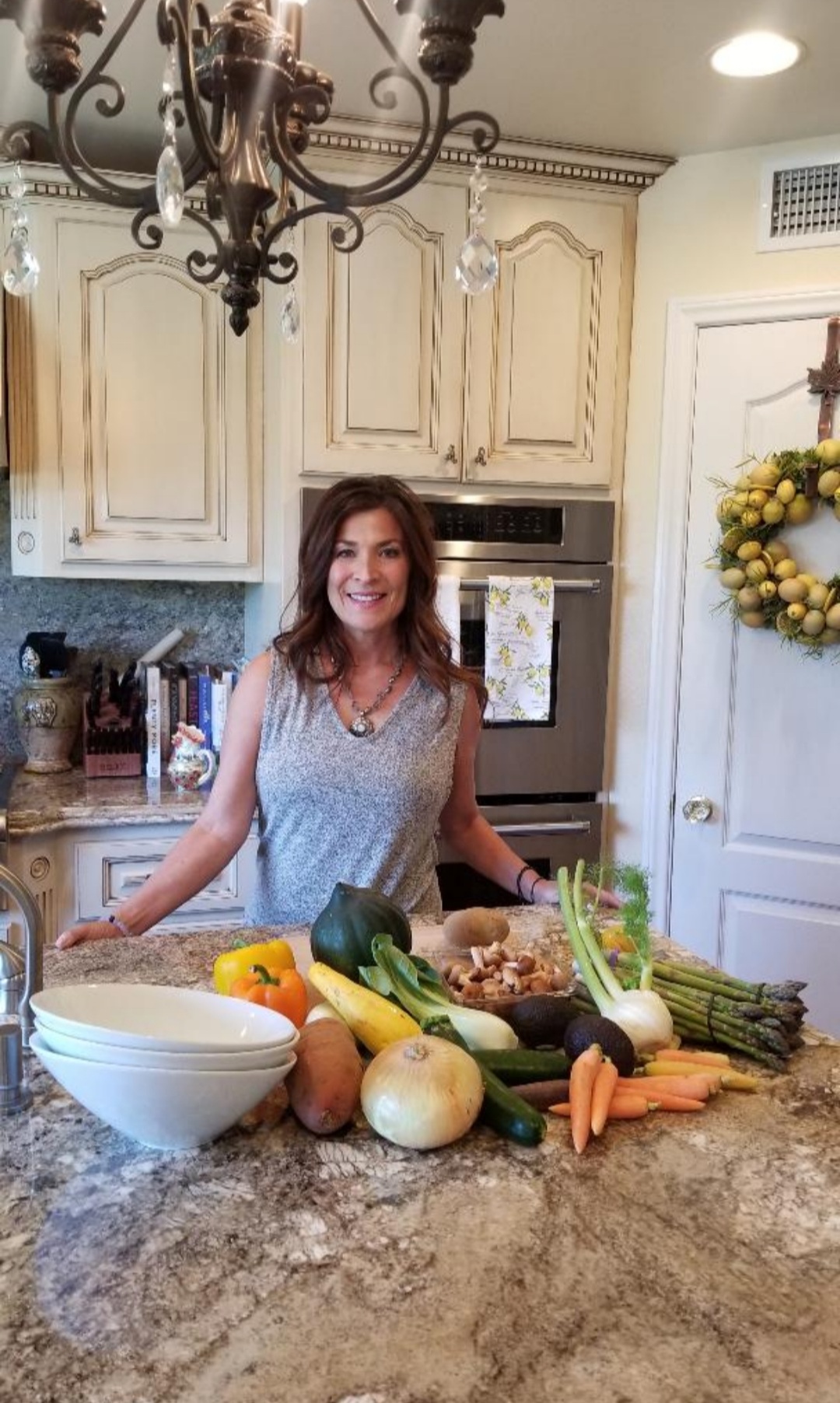 Other offerings within the studio
See what else might interest you on the horizon with Vistara Flow Home Studio
Check your inbox to confirm your subscription